MY OPPONENT'S RECORD ON ISSUES: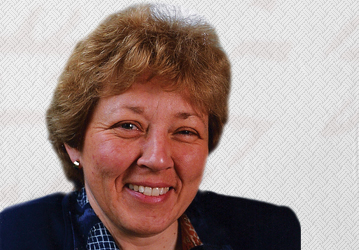 ISSUE: WALTHAM HIGH SCHOOL SITE
My
Opponent was at the Stigmatine site all the time,
early on and thereafter, got herself deeply involved in this matter, including working with the Stigmatines and the Stigmatine attorney. She told a Stigmatine priest
how a majority of the City Council was going to vote. Elected officials are prohibited from WORKING FOR THE OTHER SIDE, DISCLOSING HOW COUNCILLORS WILL VOTE OR A MAJORITY TALKING AMONG THEMSELVES (apart from a public vote). No individual City Councillor was authorized by the City Council to do anything with the Stigmatines. My Opponent continues to work against the City's interests
.
At the 9/9/19 City Council meeting, my Opponent said
she had not received a copy of a letter sent to the Massachusetts School Building Authority urging them to vote against Waltham's funding
and suggesting
Chesterbrook Woods on the other side of Lexington Street as a better site
. But,
all Councillors received an e-mail of this letter on 9/6/19
. The
Chair
of the Committee who wrote the letter is a
person deeply involved with my Opponent and the Stigmatines from the start
.
ISSUE: COOPER STREET DEVELOPMENT (260 apartments, off Elm Street)
Only the City Council approves Special Permits
. On 9/8/2019 at a mayoral forum, Councillor LeBlanc stated,
"Cooper Street was before my time."
Not so.
Councillor LeBlanc voted: for the Special Permit, & to reduce the parking from 2 to 1.5 spaces & to override the Mayor's veto of the parking reduction ordinance
. (City Council Order Nos. 33238, Special Permit 5/26/15 and 33340, Parking Reduction 11/2/15)
Everyone knows that parking on the South Side is at a premium, so why reduce parking?
Why does
this developer get special treatment - a reduction in parking before the ordinance is even passed?
No new public hearing for this reduction?
Compare
this to the
Bishops Forest residents' request for city trash
which
had a required public hearing on their Special Permit matter, but no City Council vote
. The request could have been
discharged
from Committee and voted on. But it was not.
ISSUE: RESIDENTIAL TAXPAYERS SHOULD BE TREATED EQUALLY WITH REGARD TO CITY SERVICES. I AGREE. THERE IS A PROCESS TO GET IT DONE.
My
Opponent has not demonstrated leadership
on the issues of private ways and planning. Despite making a Resolution for
converting private ways to public ways
on
May 27, 2014, it is still tabled in City Council since June 2, 2014
. (City Council Docket 9/16/2019)
Why? My Opponent did not follow through with the process. Same thing for my Opponent's Resolution to create a Planning Board on
5/22/2017.
It is still tabled in City Council since
6/5/2017,
promises but not done
.