B. ISSUE RAISED by D. LeBLANC - LEADERSHIP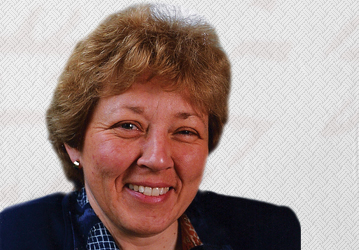 1. REMOVAL OF PUBLIC SEATS FROM CITY COUNCIL CHAMBER

Mayoral candidate Diane LeBlanc says she is "Accessible and Accountable to all City residents."

September 2018 - Council President Diane LeBlanc convened an Executive Session of the City Council. Afterwards, 12 seats for the public were removed from the City Council Chamber.
MAYOR McCARTHY:
1. The seats removed were not for the councillors.
They were seats long ago established for the public to sit
. 2. There was no need to remove any seats, especially after the Council decided to have a police officer present all night, for every Monday night meeting.
Mayor McCarthy
has always had an
OPEN DOOR POLICY
for the public since she has been Mayor.
2. CITY COUNCIL OLIGARCHY (Government by a Few)
What kind of leader runs the City Council like an oligarchy? There are
15
City Councillors
elected by the people
, not just
two
.
While Diane LeBlanc was Council President, the City Council meetings were run like an
OLIGARCHY. ROUTINELY, only Councillor LeBlanc and her hand-selected vice president were allowed to speak first
, before any of the other 13 Councillors were allowed to speak. This was all visibly orchestrated.
Lots of important matters were stalled, tabled or not allowed out of Committee by Council President LeBlanc's hand-picked Committee members.
THIS YEAR, THE NEW CITY COUNCIL MAJORITY CORRECTED THIS.