My name is Jeannette Amanda McCarthy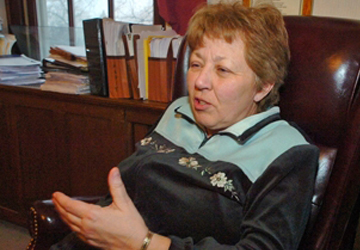 I am the current and long-serving Mayor of the City of Waltham. I am seeking re-election to finish and implement important projects such as:
The Waltham High School Educational Plan. The state has recognized and asked our permission to use this plan as the state-wide model for a comprehensive high school;
A new Waltham High School that supports the Educational Plan ;
The reuse and restoration of the Fernald property;
A new Moody Street fire station (under construction);
A new police station;
UMASS Farm/Field Station acquisition
With the new Waltham High School, all students will be under one roof to include all programs of study. These education spaces will offer new programs to give all students more career and vocational skills which are necessary for a 21st century education.
I am a lifelong resident of the city, a graduate of Waltham High School, Boston College (B.S. biology), Suffolk University Law School (J.D .), and Northeastern University (M.S. Criminal Justice).
My public service and experience in all elected branches of Waltham's government (School Committee, City Council, and Mayor) is unique.
While working my way up in the City's Law Department from a staff attorney to City Solicitor, it gave me a bird's eye view of the day-to-day operations of our City.
That experience, work ethic and dedicat ion to the City expanded to the state and federal government level, including state and federal courts. For example , while Mayor, I was able to negotiate the terms of the Fernald sale to the City, dealing with three Massachusetts Governors, their administrations, and the Legislature.
In 2014, my colleagues elected me President of the Massachusetts Mayor's Association (unsolicited). In 2017, the Massachusetts Association of School Committees honored me for my longtime support for children and public education.
The key difference between myself and other candidates is that I cannot and will not do anything for votes. Every day I make decisions solely for the people of Waltham, and not to benefit me politically or personally.
Developers and their representatives know that the City is not for sale while I am Mayor. They can't wait to see me gone, because they know I work for you!
I respectfully ask for your vote on Tuesday , September 17, 2019 , in the City 's preliminary election and , if successful also in the general election on Tuesday , November 5, 2019.
Jeannette A. McCarthy 91 Hamilton Road 781-893- 7088