F. ISSUE RAISED - FERNALD SCHOOL (off Trapelo/ Waverley Oaks)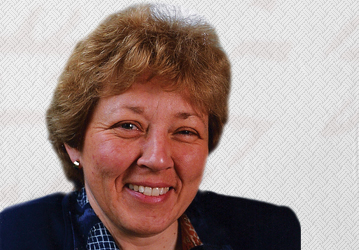 With negotiation work of
MAYOR McCARTHY
, legislation filed by the State and City Council funding, the City purchased the 190-acre former Fernald School for
$3.7 million
dollars at the
end of December 2014
.
Developers
have been
"salivating"
over this property for years.
WHAT WE HAVE BEEN ABLE TO DO SINCE THEN:
Twenty (20) buildings abated, demolished and soil tested by a Licensed Site Professional (LSP).
Sledding hill, soccer field and cottages area cleared for use as open space and recreation.
Underground storage tanks removed. Western Greenway delineated and soil tested, portion had lead which was abated and retested.
4 more buildings - Shriver, Cerc, Kelly, and Greene are being abated & demolished now.
Three historic houses on Trapelo Road were surveyed as required by Massachusetts Historical Commission.
Exterior plans for Cardinal Cottage (large middle house) were prepared and sent out to bid.
Wetland Restoration is going out to bid to help relieve flooding downstream and for use by the public.
WITH THE ABOVE STEPS, 104 ACRES OF THE 190 ACRES WILL HAVE BEEN RESTORED TO ITS ORIGINAL LANDSCAPE AND OPEN TO THE PUBLIC!

WHAT WE HAVE NOT BEEN ABLE TO DO AND WHY?
RENOVATE THE EYESORE (historic) Cardinal Cottage on TRAPELO ROAD into two housing units. TABLED in City Council since March 21, 2017 and again on March 23, 2018. Bid expired, will cost at least $150,000 more.
PASS MUNICIPAL ZONING (submitted on March 27, 2017, by Ward 3 and 4 Councillors) to be able to REUSE THE BUILDINGS located on the main roadway for veterans housing, recreation, arts, library, museum. etc. TABLED in City Council since April 3, 2017. (A mayor cannot initiate a zoning ordinance.)
Some councillors and the private real estate consultant are working with want to use the Medfield state hospital process that produced a big development.
WE DO NOT NEED ANY MORE BIG DEVELOPMENTS
. That private real estate consultant also wanted to grandfather the height of the Shriver building on Trapelo Road.
FOR WHAT?
These same COUNCILLORS want the whole Fernald site cleaned now. Why should taxpayers pay for a cleanup if the Council is going to give it to a developer?
NOW MAYORAL CANDIDATE LEBLANC IS CONCERNED ABOUT FERNALD? WHY DIDN'T SHE DO SOMETHING ABOUT THE ZONING AND EYESORE ON TRAPELO ROAD DURING THE TWO YEARS SHE WAS COUNCIL PRESIDENT?
(Before vandals could get them)