LOOK AROUND THE CITY AND SEE WHAT WE HAVE DONE TOGETHER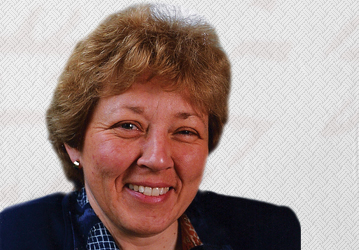 IN PROCESS:
Waltham High, Rail Trail, Fernald School (104 of 190 acres restored to natural condition), UMASS Farm,
128 Traffic Plan (Third Avenue Signals, Green Street Connector and Rt. 128/117 Bridge), North Branch
Library Demolition, City Hall Plans 50% Stage, 92 Felton Street, Use Filed Away by Council, Architect Hired, Arrigo Farm Asbestos, Totten Pond/Lexington Signals, Fitch tbd... AND MORE.
COMPLETED:
SCHOOLS
, Fixed/Finished/Built 8 New Schools, High School Education Plan Completed, 2019 MCAS No School Identified as Needing Support,
PUBLIC SAFETY
, Fire Dept., Cancer Prevention Measures, Second Set of Gear, Washers, Earlier Medical Screening, Police Dept., Additional Training and Equipment, School Resource Officers in Each School,
LIBRARY
, Outstanding Programs for People of All Ages,
OPEN SPACE and RECREATION
, 10 Parcels Acquired (291.501 Acres) for less than $57,000. Per Acre, Great Parks, Playgrounds, Fields, Rink, and Programs, Waltham Community and Cultural Center,
SENIOR CITIZENS
, New Parking Lot, More Programs, More Services,
VETERANS
, Help for Veterans, Widows and Families, 80 Veterans' Squares, Veterans Circle of Remembrance,
HOUSING
, Hardy School 19 Senior Apts., Banks School 24 Condos affordably priced, $6.1 million grants for 11 Waltham Housing Authority properties,
BRIDGES
, Winter Street, Beaver Street Culvert,
DOWNTOWN IMPROVEMENTS
, New Sidewalks, Streetlights, Benches, Gazebo, Downtown Partnership Storefront Improvements,
ENGINEERING
, Sewer/Water/Drain Projects in Various Neighborhoods,
CPW
, Mt. Feake Cemetery Expansion, Tree Farm at Arrigo Farm, Streets, Sidewalks, Recycling,
CITY BUILDINGS
, All Renovated - Bright, South, Hardy, Banks Schools, 25 Lexington Street, 14 Church Street, Fernald, 21 Buildings Demolished,
PLANNING, PURCHASING, LAW
, Volunteers, Consultant, Solar Panels, Green Community, Various Sustainable Projects and Purchases,
TRAFFIC
, Numerous Traffic Signals and Cross Lights, Some Parking Lots... AND MORE.