Dear Waltham Resident and Voter,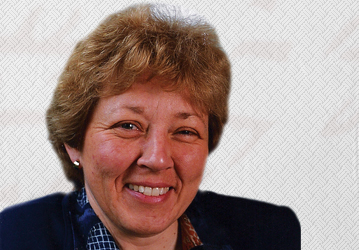 For the last 12 years, I have done the job that you elected me to do. It was not an easy task because often you have to go against the tide and do what you know in your heart to be right for the people and the community as a whole. Those unpopular decisions always cost you support and votes. Have there been problems? Yes, but we resolved them, whether I inherited them or they occurred during my term. Waltham is a great City with so many attributes. Lots of positive things are happening with the help of many.

The Mayor should be an ambassador for Waltham, not for special interests. I am out in the community all the time with the people of Waltham, the people I love. My day is never 8:30 to 4:30, but 24/7. I have only 1 public job - Mayor, serving you!

I do not routinely call the newspapers or cable stations to promote myself. Nor do I conduct telephone polling. Nor have I responded to the constant negativity over the last 3 years. However, at election time, it's important that people know the truth and why I am running. I do that through my flyers.

I'm worried about the future of Waltham and here's why:
The City, its zoning, infrastructure, jobs and taxpayers' money should not be for sale.

1.
Development in Waltham:
Waltham City Council
The Mayor is not responsible for City Council Special Permits. SHE HAS NO VOTE AND CANNOT VETO A SPECIAL PERMIT.
•
36 River Street, Farwell next to sidewalk (200 units)
City Council Special Permit
•
Cooper Street/Lane (264 units) (Elm to Cooper)
City Council Special Permit
•
One Moody (269 units)
City Council Special Permit
•
Totten Pond/Third Ave - Zone change* - then, a
City Council Special Permit
*
I vetoed the zone change and City Council overrode my veto.
Mayor Jeannette A. McCarthy
VISION:
Protect
our
neighborhoods
, keep our downtown and 128 areas vital. Development should be
balanced
based upon
need
(
supply
and
demand
) and not
greed
.
Waltham needs and has a Mayor who has experience,training and who negotiates on behalf of the City from a position of strength, and does not give the City away.
Although I have NO VOTE in the approval process, I did the following:
• Polaroid Property
– I negotiated a gift of Berry Farm (20 acres adjacent to Prospect Hill), the design of a Global Traffic Plan for 128 to keep 128 traffic out of the neighborhoods, construction of the whole rail trail, and new water/sewer/drain pipes as well as a 5 year maintenance plan on the sewer. NO MORE CAN BE BUILT ON THAT SITE, unless a Global Traffic Plan is approved by the state.
• One Moody Street
– I suggested to the owners of One Moody Street they change the original "George Jetson" space design to be like the historic Mercantile Building, and they did; now a classy signature project for downtown Main/Moody Street which needed a lift.
I see absolutely
no demonstrated need
for
36 River Street
or
Cooper Lane
especially since One Moody
is not finished yet
and approximately
1000 apartments
were built from 2000-2003 (Waltham Hospital, Ridge, Pulte).
I also provided funding (twice) to the City Council to do zoning studies, as it is their job to update the City's zoning code.
2. I/I (sewer work)
– My opponent led the charge to have
you – the taxpayers now pay for the mandated sewer work for developers' expansion contrary
to what Mass DEP intended
that everyone pay their fair share to fix the sewers
. Result: Developers do not have to pay their fair share now. Details
3. PROMISES
– My opponent is making all kinds of
promises
saying you'll make out better with him. Problem:
it's not his money
he's promising,
it's yours!
Thomas' promises
will cost you money
and have a
long term impact
on the budget including salaries, pensions, healthcare, etc.
4. WHO WILL BE RUNNING WALTHAM?
| | | | | | |
| --- | --- | --- | --- | --- | --- |
| • | Developers and hidden lobbyists/consultants? | • | The State Democratic Party? | • | State Unions? |
My opponent brought the Massachusetts Democratic Party into the Waltham mayoral election. Why are they spending thousands and thousands of dollars to send out multiple expensive flyers and people to campaign in a non-partisan and non-state election? What do they want from Waltham and from whom? Same for the state unions?
What will Waltham look like
as a result of the
decisions of a few – not you?
Impact on schools? Traffic, roads, water/sewer/drains, aesthetics?
Not only am I not for sale, the City is not for sale under my leadership. Every day, I do what is in the best interests of the City. I will continue to do so, if I am privileged to have your vote on Tuesday, November 3, 2015.
Thank you.
Sincerely,