McCarthy Election Flyer: 1
Jeannette A. McCarthy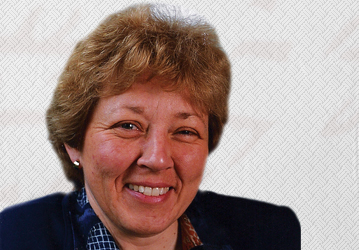 Education

A record of working for the children of Waltham.


Experience

Jeannette was an attorney for the City of Waltham from 1992 to 2000. During that time, many school problems were assigned to her to handle: funding for 8 new schools, ending the employment of two principals and a superintendent, sex abuse/harassment case and a major oil spill, among others. (all publicly reported on)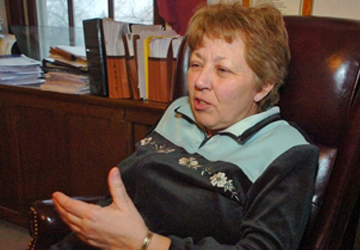 Funding for 8 New Schools

In the late 1990's, Jeannette was the lead attorney who worked with the School Committee, superintendent and assistant superintendent on state funding for 6 elementary and 2 middle schools.

When Waltham's racial desegregation plan was approved by the state, the state did not grant Waltham 90% school construction funding, as was customary.

Jeannette worked to get the 90% funding, eventually filing suit on behalf of the Waltham School Committee against the state, and asked Senator Steven Tolman to file legislation grandfathering Waltham to cover both bases on the state's change in policy, without the required public hearing.

The state ended up granting Waltham 90% state funding towards the building of 8 new schools.

Net benefit to: Waltham taxpayers, children and teachers $124.8 million dollars, but Jeannette's work did not end there.


Funding for Waltham High School (WHS)

As mayor, Jeannette knew securing funding for WHS renovation and construction was the remaining task which would be difficult because Waltham already received funding for 8 schools and the process was highly competitive. Waltham submitted several annual applications, but Waltham was not invited in. Knowing the huge benefit to Waltham taxpayers and children, we didn't give up.

Jeannette worked with Superintendent Susan Nicholson (and her team of educators, facility and financial people), School Committee, Massachusetts School Building Authority (MSBA), Executive Director Jack McCarthy, Treasurer Steven Grossman and Treasurer Candidate Deborah Goldberg (with Councillor Giordano and Sheriff Koutoujian).

Our persistence and perseverance prevailed. On January 14, 2015 MSBA voted to invite WHS into the Eligibility Process/Period which continues through October 2015. The next step will be a feasibility study.

Jeannette thanked the MSBA Director and his staff. MSBA Director Jack McCarthy replied, "You made a great case."


Quality Teachers

Attracting and retaining quality teachers is the key to success for all of Waltham's children. Waltham has great teachers that we do not want to lose. With retirements, we want to attract more quality teachers.

Jeannette sat at the table with the teachers' union, Supt., staff and the 3 other School Committee members who are eligible to bargain, and came up with several proposals, including some for attracting and retaining quality teachers.


Claims & Lawsuits

Bullying, sex abuse, sexual harassment, discrimination, and other complaints received by Mayor McCarthy do not go under the rug. They are referred to the superintendent and appropriate agency – police, district attorney, DSS, etc. for investigation.

"I deal with a lot of other municipalities and it's rare that anyone is as forthcoming about it as they were."

Attorney Carmen Durso 7/10/2014 Settlement of a Dacey sex case
The initial matter was referred to the DA and Waltham School Department's reporting policies were changed in 2009.
If lawsuits or claims are filed, employees have a right by law to appear before the School Committee to speak on his or her own behalf and to have counsel or a representative present.