A FEW FACTS from
Mayor Jeannette A. McCarthy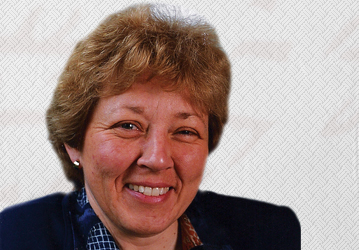 WALTHAM WAS NAMED:
One of the 50 Safest College Towns in America
(SafeWise Report, September 2015)


One of the Best Small Cities to Start a Business in the Country
(NerdWallet and Entrepreneur. com, July 2015)


The Number 1 Best Boston Suburb For Young Professionals
(Movoto, June 2015)


One of the Best Cities to Live in Massachusetts
(Credit Donkey, June 2014 and Boston.Com Dreamtown-finder, March 2014)


Best College Towns, 9th of 167
(Movoto, March 2014)


28th Best Small City to Live
(CNN Money Magazine, August 2010)
Waltham's Bond Rating:
Aa1 + AA S&T - by Moody's Investor Service
AMBULANCE CONTRACT
- The Mayor negotiated a new ambulance contract for the benefit of the public.
BANKS SCHOOL
May 19, 2015
- Date that the Mayor could legally sell the property. (City Council Order No. 33218, 4/27/2015, Appeal Date 5/19/2015). Sale of 7 units for $1.8M in process offsetting the $3.5M loan
BUDGET
The Mayor found better ways to address the City's needs other than by hiring 25 new Public Works employees as my opponent wanted to do in February 2013. (Estimated cost of $5M for employees, salaries, benefits, pensions and equipment.) For example, the Mayor issued new bids and renegotiated contracts saving the City $1.2M in outside site disposal costs and freeing up city employees to respond to the day-to-day tasks. Rubbish collection was privatized years ago, and consequently, much of the snow plowing operations was privatized as well at that time.
All of the budgetary requests and fixed costs of 22 departments need to be balanced.
CAPITAL IMPROVEMENT PROGRAM (CIP)
Five-year CIP for all City Departments is filed every December with the City Clerk's Office by the Mayor.
In December 2014, the Mayor asked the City Council to transfer $6M from free cash to three capital accounts: $3M for school capital projects, $1.5M for police capital projects and $1.5M for fire capital projects.
ELEMENTARY SCHOOL SPACE ISSUES and WALTHAM HIGH SCHOOL
Anyone watching the School Committee meetings would clearly see Mayor McCarthy was keeping these issues in the forefront. When redistricting did not pass, she ensured that several motions were made to come up with an alternate plan.
On September 30, 2015, Waltham High School advanced from the Eligibility Phase to the Feasibility Stage with the Massachusetts School Building Authority towards renovation or construction of a new high school with the possibility of up to 55% state funding.
FERNALD SCHOOL
190 acres of land was purchased from the State for $3.7M on December 23, 2014. Governor Patrick advised Mayor McCarthy, "There's a lot of people that want to help you out, if that is the way you want to go." He was referring to all the big developers that have contacted him and the city. The Mayor ensured that that property would be under the control of the people of Waltham and its elected officials – not big developers who are salivating to get their hands on the land.
FIRE DEPARTMENT
Appropriated by Mayor McCarthy for the Fire Department:
Fire Station renovations - $1,008,269; Equipment – Safety and Personal Protection - $517,644; Communication - $201,959; Vehicles - $87,421; Fire Trucks (5) - $2,112,795; Ladder Truck - $884,451; Total: $4,812,539
No layoffs since 1982, excellent medical coverage, competitive wages – base pay of Firefighter after 18 months is $69,152 for 8 shifts per month, which does not include overtime or details. Firefighters (as well as all municipal employees) have a current contract in place.
GREEN ENERGY GRANT
- Since the City does not have "as of right" zoning and an expedited permitting process for energy, the Mayor and Law Department could not certify this to be true on the Massachusetts Green Energy Grant application as required. Therefore, the City Council on October 19, 2015, asked the Law Department to prepare the necessary ordinance(s) so that the City could be eligible to apply for the state grant in the future.
HEALTH INSURANCE FOR ELECTED OFFICIALS
- Due to citizen complaints and a Law Department legal opinion, and the fact that there has been no Special Act filed with the State Legislature, nor a vote of the people, the Mayor (since 2008) has not had city-paid health insurance. My opponent has indicated that he will take city-paid health insurance, despite the fact that he did not file the Special Act that could authorize it if passed.
POLICE DEPARTMENT
Appropriated by Mayor McCarthy for the Police Department: Police Station renovations - $931,544; Police Station design - $506,000 approved by the City Council on 4/23/13; Police Equipment – Personal Protection - $265,917; Communications - $1,152,129; Marked Cruisers - $1,377,094; SUV - $32,523; Motorcycles - $91,410; Drug Money Purchases Vehicles and Equipment - $630,222; Total: $4,986,839
After the design of the Police Headquarters on Lexington Street was complete, on March 16, 2015, a City Councillor requested a combined Police/Fire Station on Lexington Street which the full City Council thereafter requested, resulting in a new plan.
SOCIAL MEDIA POSITION
- At the request of the City Council, the Mayor submitted a social media position. My opponent voted against creating the position twice, because this position was not going to be in the mayor's office. On the third council vote (for funding), he did vote in favor. Mayor McCarthy feels that information should not be censored by any mayor.
TRAFFIC
- Master Plan data gathering is completed except for public survey and hearing, then final recommendations will go to the Traffic Commission, who will forward them to the Mayor and City Council. The Mayor, at no cost to the City, negotiated a Global Traffic Plan for 128 to keep traffic out of the neighborhoods.
As for the Future...

In addition to the day to day responsibilities of running a major city with 1500 employees and a $237M budget, I would like to complete some projects and start some others:

Waltham High School – Construction or renovation; School Space Issues – Resolved from the school level up; Rail Trail – Construct whole trail; 128 Global Traffic Plan and Master Plan – Data gathering completed, public hearing next, then implementation; Fernald School – Community plan including swimming, skating pond, sledding hill; Combined Police/Fire Station at Lexington Street (requested by City Council after police station design substantially completed; Implement Feasibility Study done by Mayor McCarthy for Moody Street fire station; Flood Mitigation – Phase II, Beaverbrook at Linden/Massasoit; Neighborhood Parks – Graverson, Elsie Turner, Gilmore, Drake, Hillcroft; 4-Season Trails at Mackerel Hill and Met State; DEP-Mandated Sewer Work for each neighborhood, then paving of those neighborhood streets and sidewalks; Paving of Main Streets and sidewalks, once water/sewer/National Grid/ NStar finish their upgrades; Reuse of Nuttings on the Charles

...and still keep services high and taxes reasonable!!!
Prior to casting your vote, I ask you to consider who is best qualified to run the City of Waltham. I am not for sale, and under my leadership the City, its zoning, infrastructure, jobs and taxpayers' money has not and will not be for sale. I use my experience, my training and my heart to serve you and protect the City.
The future of our City depends on you. I respectfully ask for your vote on November 3rd.
Sincerely,
Jeannette A. McCarthy